Meet Dr. Steve Obert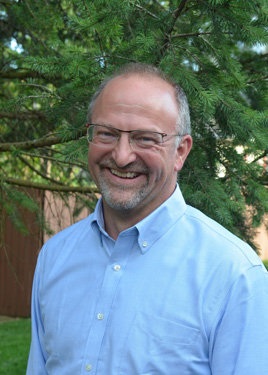 Making a Move From Obert Chiropractic
We are delighted to announce that Dr. Obert, of the Obert Chiropractic Center, has joined our practice. In practice for nearly 25 years, he has built an outstanding reputation in the community both personally and professionally.
Discovering Relief Naturally
As a child, Dr. Obert fell from a tree, resulting in injury. He also was injured in a car accident when he was younger. At 18, he received chiropractic care and experienced an incredible amount of relief. From that point on he knew that wanted to become a chiropractor.
Pursuing a Doctor of Chiropractic
Dr. Obert graduated from Logan College of Chiropractic in the St. Louis area. As a student, he not only gained considerable knowledge but experience as well by working for a doctor. "Being in chiropractic school opened my eyes to how far-reaching chiropractic is in terms of being able to help someone with their overall health, and not just relieve their back pain."
In addition to his doctorate, Dr. Obert is certified in extremity adjusting and is trained in Cox Flexion-Distraction to help those with lumbar disc problems.
Promoting a Better Quality of Life
Through his years as a chiropractor, Dr. Obert has witnessed firsthand how chiropractic has dramatically impacted the lives of his patients. It's highly gratifying for him to see these patients get relief from spinal problems that have plagued them for most of their life. He also particularly enjoys helping patients with headaches and can get them dramatic and quick results.
EXPLORE OUR SERVICES »
Joining Dr. Warren
As Dr. Warren does a lot of spinal correction at Warren Chiropractic Center, I always felt strongly about offering the same in my practice but had never had the equipment or the means to provide it."
He's excited to be able to now offer life-changing spinal correction to his patients. Additionally, Dr. Obert is happy to be practicing in a group atmosphere, working as part of a team of multiple doctors.
Staying Active in Mishawaka
When he's not caring for patients, Dr. Obert enjoys spending time with his wife, an elementary school teacher, and their two sons. They enjoy going to the movies and traveling when time permits.
"I take pride in getting to know patients individually and providing customized treatment plans that best suit them." Book an appointment with Dr. Obert and discover how great you can feel with natural chiropractic care!

Dr. Steve Obert | (574) 679-0100