Meet Dr. Don Warren
The Beginning of My Chiropractic Journey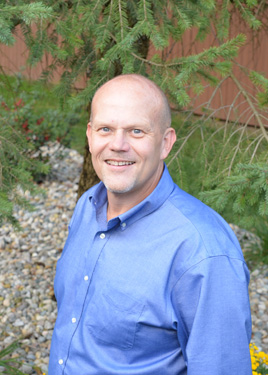 Dr. Warren had his first experience with chiropractic when his mother suffered from terrible headaches. Exhausted after attempting various medications, CT scans, and neurologists, his mother sought pain relief from a chiropractor. Within the first few visits, she experienced great results.
"In high school I visited chiropractors for sports injuries I'd gotten through soccer and skiing. The chiropractors I met were all passionate about their work, and that really meant a lot to me." Dr. Warren wanted a career that allowed him to help people and meet their individual needs.
My Chiropractic Education
After achieving his Bachelors degree in Human Anatomy, he began researching many options for chiropractic school. Dr. Warren decided on National University of Health Sciences. "I chose this college because it was known for offering one of the most thorough medical and chiropractic training programs in the country. It also had one of the highest quality clinical internship programs and has been a leading force in the chiropractic college community."
EXPLORE OUR SERVICES »


My Family's Chiropractic Lifestyle
Dr. Warren is married with three children, Megan, Carissa, and Michael (ages 22, 18, and 16). They have all been active in various sports: baseball, basketball, and soccer. "My entire family and I get adjusted on a regular basis."
"I love to go camping, kayak on the St. Joe River, train for triathlons (bike, run, swim), golf, and enjoy fishing. Our family has a strong focus on eating healthier, as well as staying physically active. "
"Our family is active in our local church, and this is a very important part of our lives. Reading a variety of books has been something I look forward to doing, especially on warm summer nights around the fire pit with my family."
How can we help you with today's safe and natural chiropractic care? Give us a call so we can help you take your first step towards better health.

Dr. Don Warren | (574) 679-0100