An Exciting Change Means Multiplied Offerings!
As part of our ongoing commitment to providing exceptional chiropractic care to our valued patients, we are pleased to announce an exciting change at Warren Chiropractic Center. Dr. Steve Obert of Obert Chiropractic Center will be joining our practice. Dr. Obert brings with him nearly 25 years of expertise in caring for his patients. "I joined with Dr. Warren so I could provide more treatment options for my patients." We are so happy to be welcoming Dr. Obert and his patients to Warren Chiropractic Center. All of our collective patients will receive outstanding care that our practice has provided since our doors opened in 1991.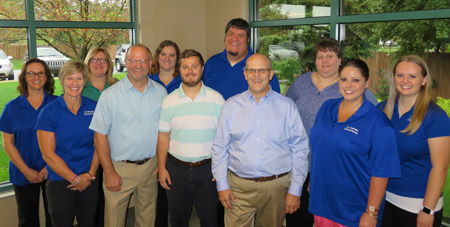 Helping You Achieve Your Goals
It is our privilege to serve your needs and the needs of every member of your family, from the youngest to the oldest. This will allow us to use our combined years of expertise to provide the best care to help you meet your specific health goals. Whether you want to return to all the activities in life you love, pain-free, or desire to live a life of wellness, we can help you get there.
Offering a Suite of Services
In addition to traditional chiropractic care, we offer a broad array of services. These include the following:
Class IV Laser Therapy
Corrective Spinal Rehab (using Mirror Image adjustments)
Exercises
Massage Therapy
Physical Therapy
Sports Injury Therapy
Because we offer so many high-quality services all under one roof, you won't have to travel from place to place to get the care you need. This one-stop approach means convenience for you.
Providing Compassionate Care
Our kind and compassionate team members enjoy caring for patients. You will never be considered a number here but instead a valued member of our practice family. We will ensure that you always receive personalized care to meet your unique needs. We look forward to seeing you soon!